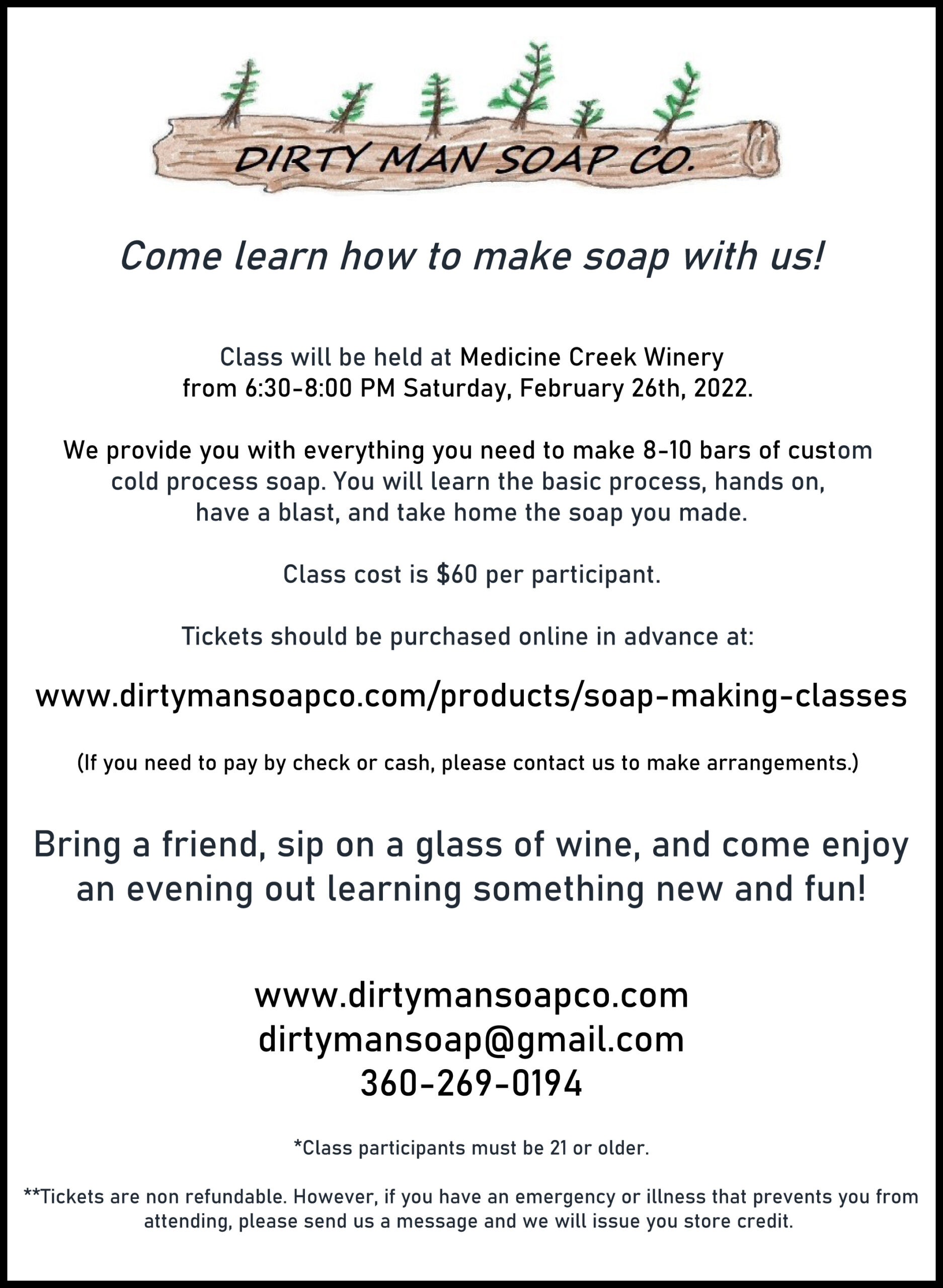 Class will be held at Medicine Creek Winery
from 6:30-8:00 PM Saturday, February 26th, 2022.
We provide you with everything you need to make 8-10 bars of custom cold process soap. You will learn the basic process, hands on, have a blast, and take home the soap you made.
Class cost is $60 per participant.
Tickets should be purchased online in advance at:
www.dirtymansoapco.com/products/soap-making-classes
(If you need to pay by check or cash, please contact us to make arrangements.)
Bring a friend, sip on a glass of wine, and come enjoy an evening out learning something new and fun!
www.dirtymansoapco.com
dirtymansoap@gmail.com
360-269-0194
*Class participants must be 21 or older.
**Tickets are non refundable. However, if you have an emergency or illness that prevents you from
attending, please send us a message and we will issue you store credit.